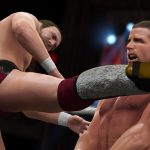 ---
What features we want to see in 2k17?
Features is a very important of every game. We can say the same and about WWE 2K17. However, when we talk about the features, it is important to say two things: some of them were used and some of them isn't used, but we would like to see in on the game. So, dear friends, how think about what of them we will talk today? If you think that we will talk today about the features, which we would like to see in the game, then you are right. But before that we would like to say one more thing – we want to see lot of features. For this reason we made wishlist of features. So, let's start.
One of them is related with the domination. It of 2k16 gave almost everything that was left back in 2k15
Free Dlc packs
Free Dlc pack is one the elements about which we would like to speak more. The most important detail is: when we have already paid the money to buy the game why do they make us pay more money to buy those cards?
Compelling commentary
One more important element is compelling commentary. It is important to remember that The commentary was good but not as expected as it was revealed that the commentary was recorded in December 2014 and the same voice is being used till now.
Backstage roaming
Backstage roaming is worthy of your attention too. Do you remember the time when you could bring the fight anywhere in the arena? It was really exciting. So, we would like to add that if it was possible till now there would be endless mode heading to 2017
Create a currency to spend on Dlc packs
More important detail is create a currency to spend on Dlc packs.
Dear friends, now you know what are our wishes. By the way, we want to know, what are your wishes too. So, what are they? Share your opinion. We want to know it.